Don't go with our words only.
Hear some of the reviews our clients have to say about what it's really like to work with our team.
Mark Elkington
Owner Operator, Blenheim PAK'nSAVE
We have worked closely with Robinson's since they built our PAK'nSAVE in 2013.
Nothing is ever a problem and any issue is dealt with swiftly.
When visitors come to see the building t
Robinsons service never finishes when the building is built. In fact it's just getting started!

View Project
Bryan Johnson
Spy Valley Winery
Robinson Construction built the Spy Valley Winery buildings for my family business between 2002 and 2004.
The project was broken into two stages; stage one taking twelve months, followed by the second stage two years later, which took three months. The administration and cellar door building consists of timber beams and cedar cladding, while the main winery is built of coolstore panel and a concrete floor.
Nick Robinson and his team were easy to deal with and did such a great job, that when it came to building a holiday home in the Marlborough Sounds, there was no question as to the building company that I would be using.
That holiday home took ten months to complete, and is certainly up to the standard that I expected. It has a pole construction and makes extensive use of timbers including a large deck to make the most of the views. I highly recommend Robinson Construction.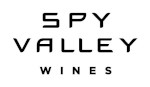 Deborah & Domenic Romano
CPR Coffee Co HQ, Blenheim
Robinsons were exemplary throughout our building refurbishment, delivering on build quality, on time and to budget.
They made it easy for us by providing ideas and options which inevitably had to be made given the age of the building.
It was a truly enjoyable experience working with the Robinson's team seeing the pride they take in their work and the way they go about it. A lasting impression has been the strong working relationships formed across our teams and that has continued beyond the completion of our project.

View Project
Ashley Shore
Owner/Operator, New World Blenheim
Robinson's were the first choice for this project after their successful construction of the new Pak'n Save supermarket in Blenheim in 2012.
We felt like we were in safe hands from the start of the 16 month project and nothing was going to be a problem. This was the first supermarket project that included the refrigeration component under the overall management of the project, as it normally sits aside the project and management by another specialised company.
The project spanned over our busy Christmas rush and the Robinson's team set the entire project up to ensure there was as little disruption as possible. The country was plunged into lockdown with COVID-19 and they still managed to bring forward another stage so we could complete the project ahead of time. Their team were out of action for five weeks while in COVID lockdown, and they managed to gain this time back but also complete the job two months ahead of schedule.
There was great communication throughout the project and they were flexible to our needs. Some of the work required to be completed at night to avoid disrupting the customers while we kept trading. They were always flexible, but created ideas to last minute challenges that can happen on any large scale project like this. Our two teams seemed to mix well over this time and this helped ensure the smooth running of the renovation.
I personally enjoyed the working relationship with Nick, and his team. I would happily recommended them as a partner in any construction you may be considering.
I would also be happy to discuss in person.

Adam Walker
Managing Director, Kotahi Engineering Studio
We've worked alongside Robinsons on some of the premiere projects in Marlborough, including wineries, office buildings and large retail.
We always enjoy working with their team, problem solving together, and their proactive approach to QA; all contributing to remarkable results for their clients.
Jeremy Smith
Irving Smith Jack Architects Ltd
Like most things in life, architecture benefits from a collective approach of hardworking, clever and diligent people working together towards a single built goal.
When the goal is a high quality bach in a remote site with boat only access in the Marlborough Sounds, highly skilled and organised contractors are required to cope with the additional demands of building in isolation.
We've been fortunate to work with Robinson Construction on two award winning baches in the Marlborough Sounds, and have not only found their professionalism, communication and technical skills key components to each project, but their entire team personable and enjoyable to work with.

John Walker
General Manager/Director, Mighty Mix Dog Food Ltd
We engaged Robinson Construction in mid 2019 to undertake a complete rebuild of our raw meats manufacturing site in Park Terrace Blenheim.
The project involved processing rooms, a freezer, all weather truck loading canopy and staff amenities. Allowing for the interruption imposed on us by COVID the project was completed on time and within budget by August 2020. Immediately following this project we reengaged Robinsons to erect a further building for us to house our new biscuit manufacturing plant this project commenced in September 2020 and was completed in March 2021.
Throughout the 19 month's that Robinsons were on site I found their team easy to work with as they had a cando attitude which assisted in making things happen! The workmanship standard was good throughout the two projects and day to day challenges were resolved quickly by the site foreman Scott McNichol.
I would have no hesitation in working with the team from Robinson Construction again in the future.

Want to get in touch?
Get in touch with us to see how we can help you with your project.
We operate from Marlborough to New Zealand wide.
Contact us